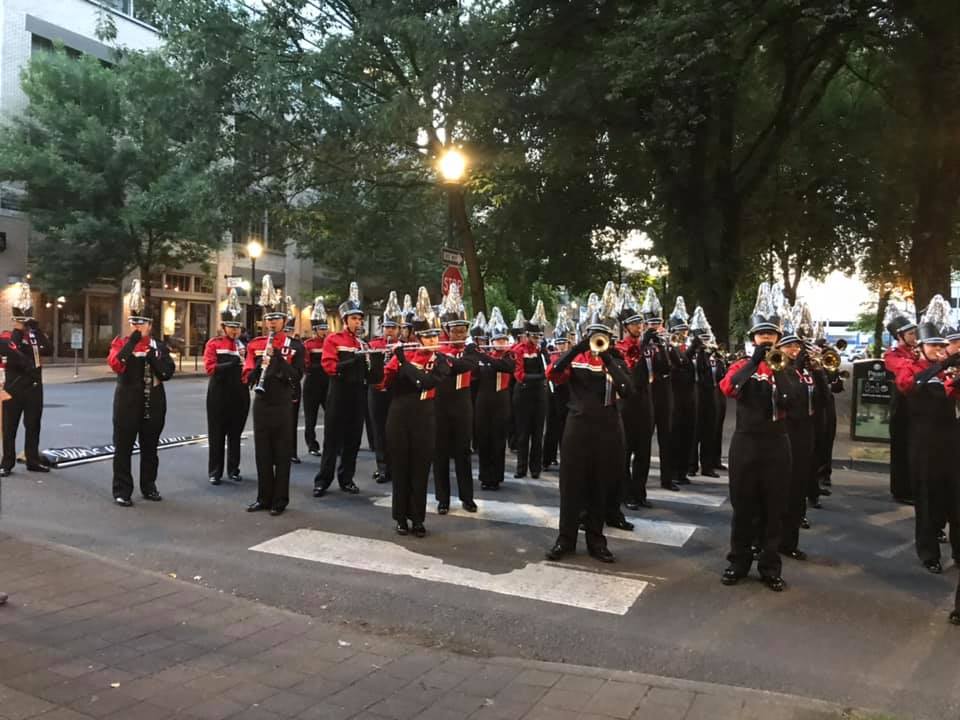 Union Band History
The Union High School Band Program is one of the finest in the Pacific Northwest, having garnered awards and honors with each of its instrumental ensembles over the 16-year history of the school.
The program serves around 200 students and performs throughout the year. Here's what you'll see on our calendar:
concerts at Union
performances at school and community events
festivals and competitions and the regional, state and national levels
pep band at football, girls' and boy's basketball
marching at the Starlight Parade
---
The Wind Ensemble has performed as a featured band at the Music for All National Concert Band Festival (nationals for concert bands) twice, with another performance coming in March – and you can only apply once every 4 years!
Student-run competitive ensembles regularly place at and win state championships every year, while Jazz Ensemble 1 (sweepstakes) and Jazz Ensemble 2 (3rd place) recently placed at the Music at the Parks festival competition at Coeur d'Alene.
There is something for everyone in Union Band, and regardless of skill level or time commitment, all are sure to be pushed toward excellence and have a family of musicians waiting for them!
---
Union High School Union High School (Camas, WA) is the second newest high school in the Evergreen Public School District (Vancouver, WA) having opened in the fall of 2007. Union has an enrollment of 2500 students, grades 9-12. Union is known throughout the Pacific Northwest for the excellence of its academic, athletic, and music programs, all of which rank near the top of the state of Washington. Union's Music Department includes band, percussion, choir, and orchestra programs that involve around 500 UHS students.