'Buy' a Bar Fundraiser!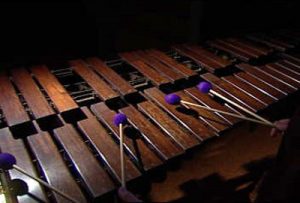 What is it?: We are raising money to purchase a new marimba for students in our percussion program
When?: The fundraiser runs from February 14th to March 1st.  We only have a short time to raise the funds in order to purchase the instrument we need at a good price!
Who Benefits?: Percussion students and the WHOLE Band!  The Percussion Ensemble will then have enough instruments for all students to learn at the same time.  Successful percussionists benefit the entire program!  Exceptional percussionists can elevate a good performance to something outstanding!
How Can I Help?: By donating to 'buy'* your very own bar of the UHS's new marimba. Bars range from a $5 donation to $390 and there are 77 to choose from!
Any other perks?: YES!


-Permanently sign the bar you or your family 'buys'
-Receive a Certificate of Donation for your reserved bar
-Receive an invitation to the bar signing ceremony on Monday March, 12th after our MFA Indy Sendoff Percussion Concert
-Receive a picture with your bar
-Have your name placed on our Marimba Patron plaque which will be displayed in the band room
-The knowledge that your donation will benefit not only this class of percussionists, but classes for decades to come!
-Can't come to sign your own bar? Don't worry, we will make sure your information is recorded and displayed properly!
There are only a finite number of bars. Visit the site soon to have your choice of bars before they are gone!
*Donations will be accepted to reserve a bar.  All bars will be owned by Union Band Boosters.